Otaku House is now on Twitter!
Announcements & Promotions
— By
Mr Admin
on September 25, 2009 at 1:00 am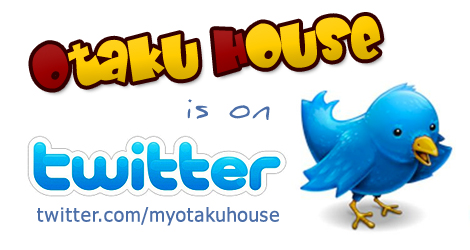 Join us on Twitter as we bring you firsthand updates on our promotions and new stocks! If you have a twitter account, follow us on http://twitter.com/myotakuhouse.
See you on Twitter!
ABOUT THE AUTHOR
The original administrator of the first Otaku House website. He no longer posts new articles.
Comments