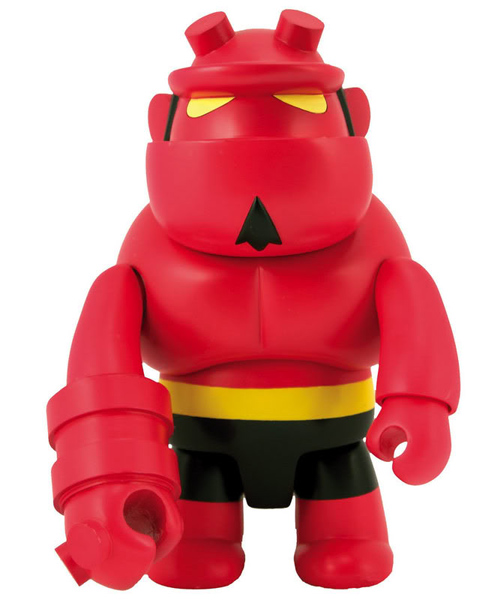 8" Hellboy Qee Plastic Figure
Our Price: USD 79.90
(About € 56.35; ¥ 6687)
All Hell breaks loss, literally this season as we present to you this 8″ Hellboy Qee!
With its livid red skin/scale, this is one Qee that would definitely intimidate most who were to see it. But if you are trying to intimidate some people, this is the perfect Qee to own!
Hellboy fan or not, this is still one of the coolest Qee any collector should have in their collection.
| | |
| --- | --- |
| | United States |
---
| | |
| --- | --- |
| | World Wide Shipping And Free Tracking |
Post a comment or question
Updating...


There are 2 versions in this video. The version you are buying on this page is the RED one. - Otaku House
- Available. Usually ships within 48hrs


- Low stock. Usually ships within 1 - 5 days as we may need to retrieve the item from our physical outlets.


- Pre-order. The item has not been released by the manufacturer yet. However, we accept pre-orders and you should place your order as soon as possible to give yourself the best chance of getting the item. Sometimes we are unable to get as much supply as we need to fill all customer orders, and these orders are filled in the order that they are received. We will refund any amount paid if we are unable to fulfill the order.

Also keep in mind that release dates and restock dates frequently change. We try to keep our database as accurate as possible, but errors and outdated information may still creep in.


- Closed. Preordered or Back ordered, ships once restocked.


- Out of stock.